It can be difficult to find a toy for your child that can be enjoyed all year round. Not only can this be disappointing for your child, but it can also mean you are spending a lot of money on something that they only use for a few months of the year. Before you know it, they will be moving onto the next big thing.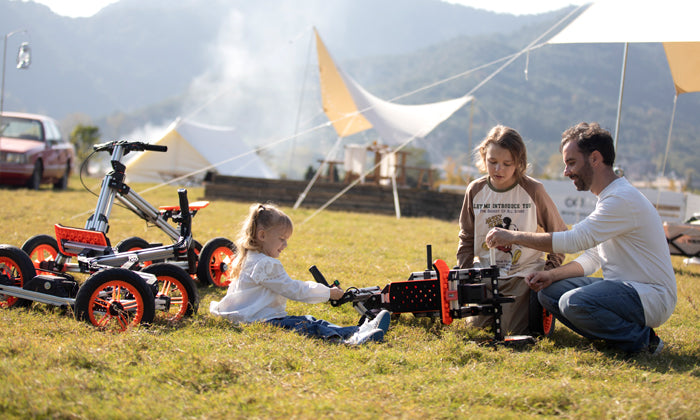 But this is where Idocyke comes in. We have created a toy that can be used all year round no matter what age your child is. From toddlers to teenagers you can invest in an affordable modular kit that is fun 12 months a year. Let's take a closer look at how.
Be Creative Together During the Winter
    During the winter, all you want to do is stay indoors and be warm. While you can watch movies in the evening, there is not always a lot for kids to do during the day. In particular, you may want to limit their screen time and the days they spend playing video games. But, unless you have something for your kids to do, they are going to easily get bored during the winter months.
    Introducing Idocyke. Now you have the opportunity to spend some quality time with your kids during the winter, building fun and exciting toys they can enjoy later in the year. You can buy a modular kit to build with your kids, encouraging them to be creative and improving their problem-solving skills. They can spend time creating a scooter, bike and go-kart for the better weather. This is an extremely satisfying process and they can use all of that time indoors to be productive. They are going to love to have a weekend project to work on.
    Do not forget that Idocyke toys can also be used indoors too. They can be rebuilt into more than just scooters and bikes. For example, your child can create a comfortable stool they can use during the winter at home. This can be their own seat for drawing or being creative in other ways when it is dark and cold outside. The possibilities are endless with our modular kits and you can really enjoy some bonding time with your kids during the winter months.
Ride Outside During the Summer
    Of course, one of the best parts is allowing your child to enjoy their creation. In other words, when the warmer weather arrives, they can grab their scooter, bike or go-kart and get outside! They are going to have a blast riding around on their new toy, having the time of their lives. Summer is the best opportunity to get outside and enjoy the good weather. You can do this as a family and explore the outdoors. Your child now has their own ride that they are going to love.
    What's more, Idocyke toys are great ways for your kids to enjoy exercise. If they have been stuck in the house all winter, the summer months are the ideal time to stretch their legs. Since there are assembly kits for all ages, your child can have a toy to look forward to every year. This includes all ages from a toddler up to 18 years old. Plus, with a two-year warranty, you do not have to worry about your child's favorite toy.
Customize on a Rainy Fall Day
    During the fall, the leaves are falling and the rain starts to cloud the daytime. This means that children cannot get out to play as much as they would like. But this does not have to be the end of the world. In fact, Idocyke toys are going to be the solution. Just because they cannot get outside and enjoy their favorite scooters, bikes and go-karts does not mean the fun is over. This is the best time of year to allow your child to customize their creations.
    What do we mean by customizing Idocyke toys? Well, you can easily allow your child to make their toy their own through our custom emblems. They are easy to attach to the profile bars and they can let your child get creative. They can choose to create their own name, name their bike or use a catchphrase. This is truly up to them and they can attach it to their Idocyke toy themselves. They can even choose from three colors; orange, white and blue. So, do not despair when it is raining outside during the fall. Allow your child to customize their Idocyke and they can get excited for when the sun comes out.
Rebuild During the Spring
    Does your child want to change up their Idocyke? No problem since our modular kits are built for this. We offer versatile kits that allow you to not only build one toy, but to also allow your child to enjoy another. For instance, did you know that our kit balance scooter can actually enjoy 20 different constructions? As they grow up, your child can enjoy everything from a tricycle to a scooter. There is no additional cost. Therefore, during the spring when the days are getting longer and the sunshine is starting to come out, your child can rediscover their Idocyke toy.
    Do not worry about rebuilding any Idocyke toys. They are all made from high quality materials that makes them durable and trustworthy. For instance, the frames are constructed from aluminum, which makes them not only lightweight, but also very sturdy and dependable. This means when your child rebuilds their Idocyke, it is still going to be strong and reliable. We make sure that our toys can last for generations, growing with your child or being passed down to a sibling or friend.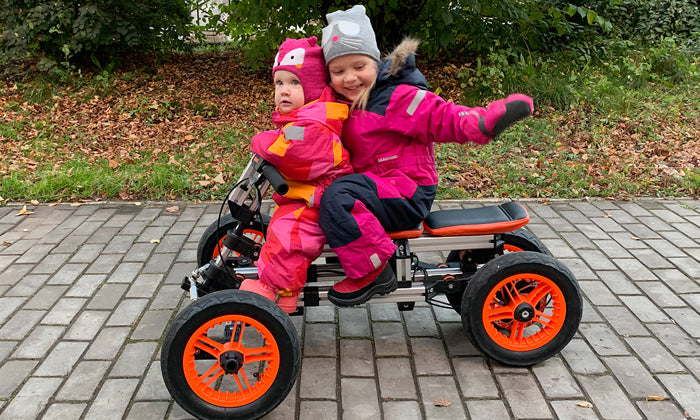 Do not forget that your kids can share their creations with our community. We have a creative world and allow everyone to show what they have built and gain inspiration. Your child has incredible engineering skills and it is about time they showed them to everyone!