If there is one thing we all know is that children love toys. No matter whether you have a little boy or girl, they love to get new toys and play around with them. As parents, we adore seeing our children have fun. But, no more than ever, there is a demand for toys to be more practical and educational at the same time. While we still want our kids to have fun, we also want them to be learning from the toys they love. This way, from an early age, they can build skills they can use in everyday life and benefit from when they are older.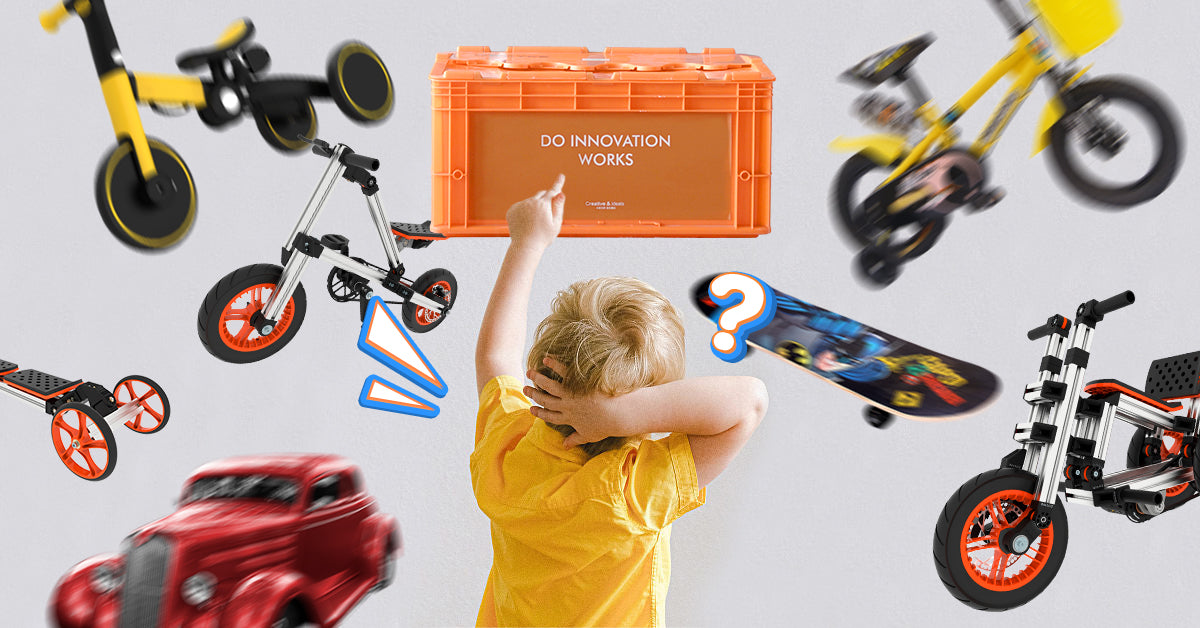 But, there are just so many toys on the market to choose from. This can make it difficult to really understand the toys that your child will benefit from. So, if you are looking for practical and educational toys, we have found some that we love. Let's check them out so you can choose for your boys or girls.
The S-Kit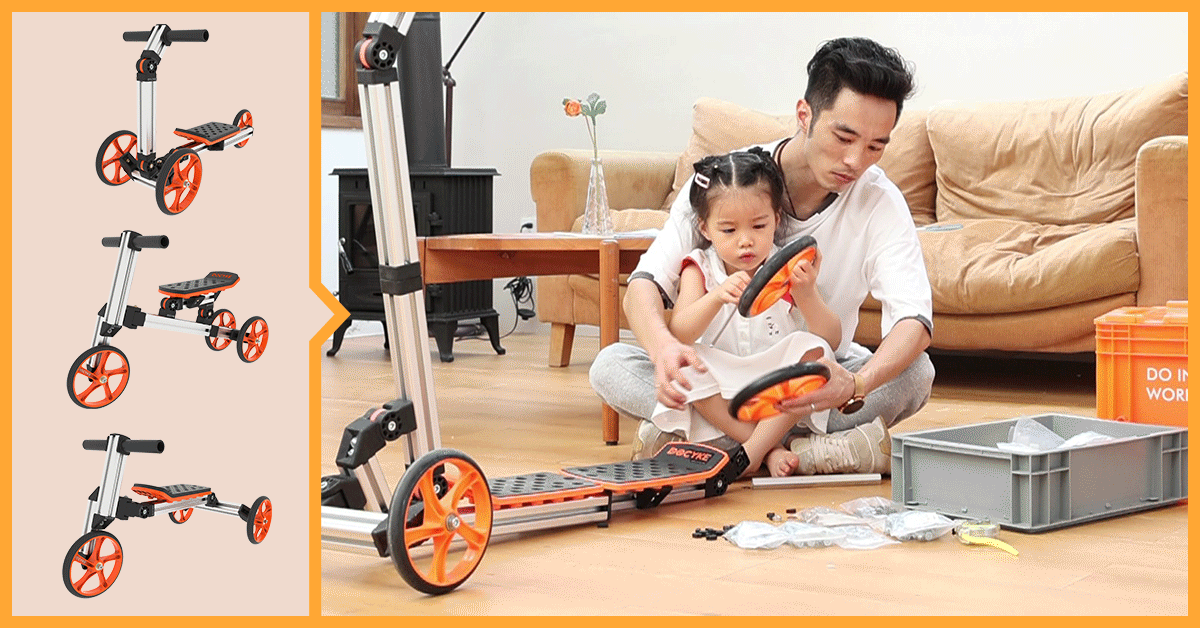 Let's start with one of our favourite kits that we know all boys and girls are going to love. We are talking about the S-Kit from iDocyke. This is such a practical toy that is going to aid with gross motor skills, as well as help your child with their development. What's more, adults are going to love this toy too. It can be built from scratch and constructed into 20 different rides. This means that your child is never going to get bored and you can think of this toy as an investment. It will last for years and your child will get so much enjoyment from it.
The S-Kit is perfect for kids from one to five years old. Whether your child likes a balance bike or wants to enjoy a scooter for outdoor play, it is all possible with this kit. Your child can take part in the building of it, working on their problem-solving skills, as well as learning to concentrate on a task. They can also enjoy being part of a team, helping you to build the toy from scratch. They can work on their social skills in the process. Perhaps this can fuel the interest for an engineer degree!
The Play Kitchen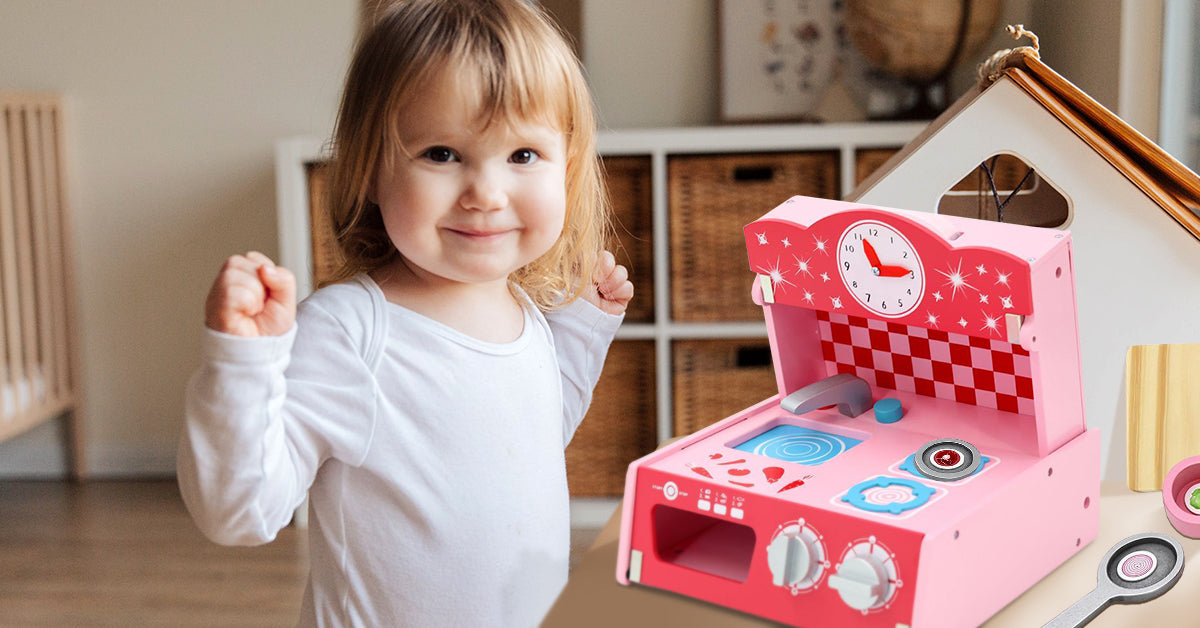 Next, we have the play kitchen. This is a practical toy that we think is often undervalued in the toy world. We think that it is a fantastic toy that is going to help your child build so many different skills. It is more than just a toy kitchen that will pass hours in the day. Instead, it is an opportunity for your boy or girl to use their imagination and get creative. Perhaps they want to pretend they are making dinner tonight for the family or that they are a chef in a restaurant. Either way, they are getting the opportunity to be creative and have fun at the same time.
In addition, the play kitchen is good for general life skills. They can understand what happens in the kitchen from an early age, as well as how some appliances work. They can also learn social skills and teamwork with friends as they play in the kitchen. Thus, this is a practical toy that allows for language and communication improvement. They can even practice being independent and build their confidence at the same time.
The Go-Kart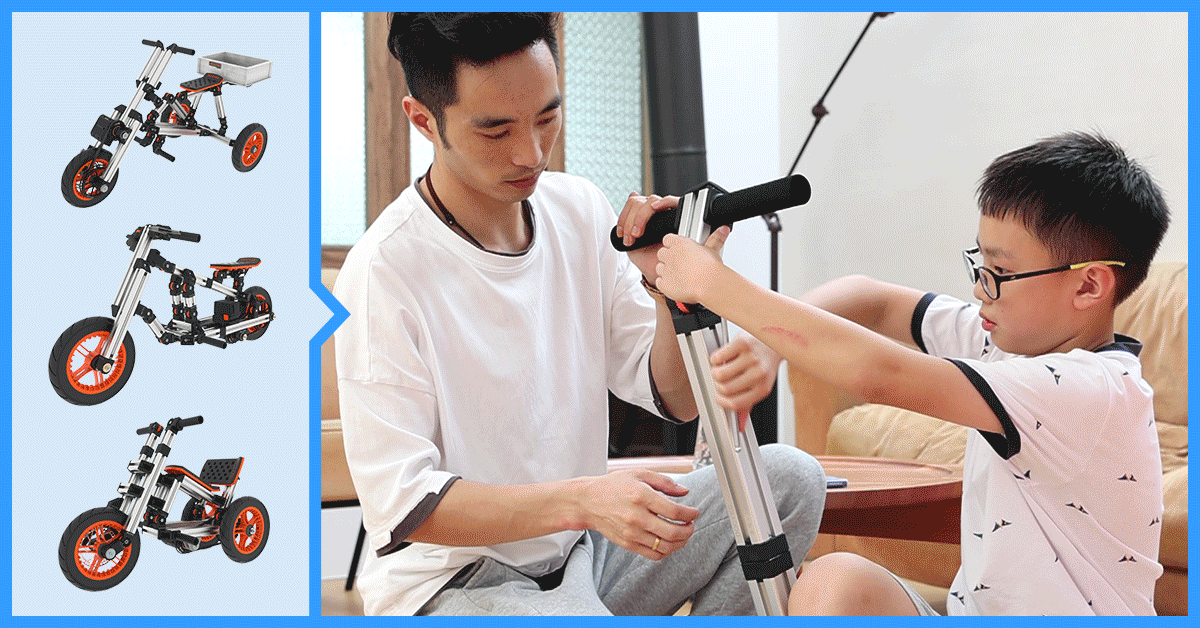 Of course, here at iDocyke, we offer different kits that are going to benefit different ages. So, naturally, we wanted to include another kit that we think makes the best practical toy for boys and girls. We are talking about the Go-Kart. There is no doubt that children love go-karts and you probably had one when you were a child. They are a great form of physical exercise, as well as being a lot of fun.
But, what makes the iDocyke Go-Kart different? Well, where do we begin? First of all, this creative kit allows your child to build their own toy from scratch. This in itself makes it unique. Now, your child can be part of the building process, working on their fine motor skills and improving problem-solving skills as they go. Of course, parents are encouraged to join in with their kids and help them. This can also be a good opportunity to work on social skills. The building time for this one is around eight to 16 hours. So, your child can improve their focus, learn patience and enjoy the reward of building something from scratch.
The fun does not stop there. Once the go-kart is ready, your child can exercise their motor skills and get outdoors riding. They are going to have so much fun! What's more, this is 15 in 1 toy. This means it can also be a bicycle and balance scooter, as well as other things. You will not have to buy another practical toy in a hurry.
DIY Puzzle Owl Clock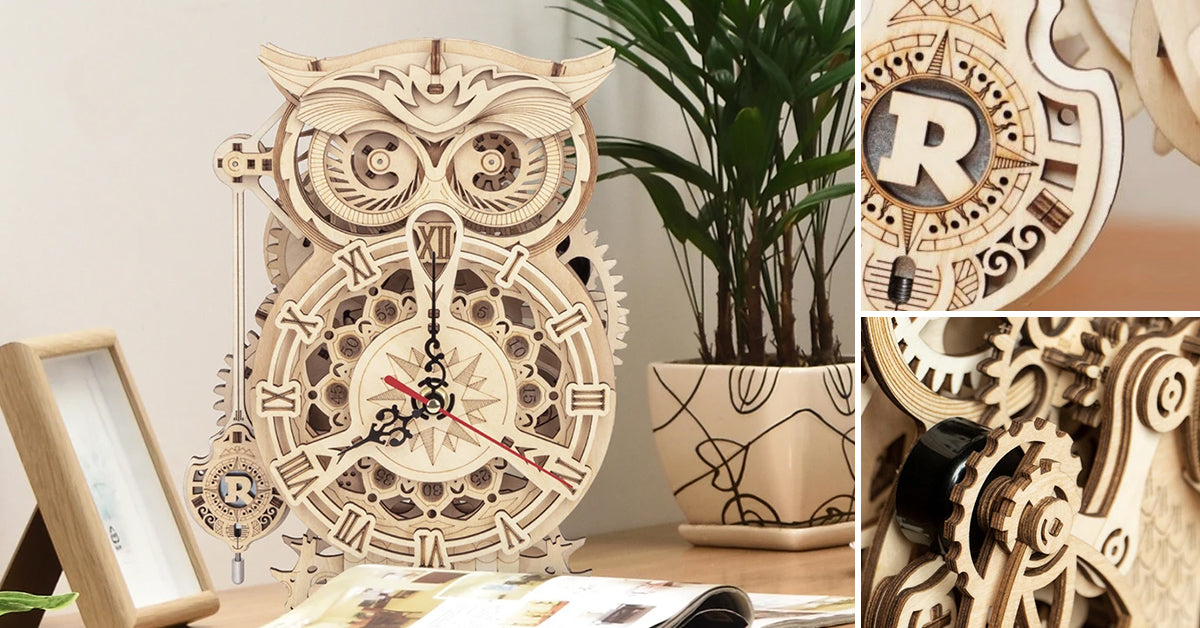 Last but not least, we have the DIY Puzzle Owl Clock from iMooore. This is our sister company that stocks some awesome practical toys for all ages. There are so many things we love about this DIY puzzle. Namely, the fact that when it is completed, it can be used as a clock in your child's room. They are going to love it!
Puzzles are fantastic ways for your child to learn. They can improve their problem-solving skills, working out where all of the pieces go. This is a good way for your child to work on their concentration and focus too. It is fun and they can complete the puzzle as a group activity with family or friends. This gives them the chance to work with others and use communication skills.
One of the things people do not like about puzzles is the fact that when they are done, they get discarded. But, this one forms a real clock that can be used. So, it is not wasted and your boy or girl is going to love it!