COMMUNITY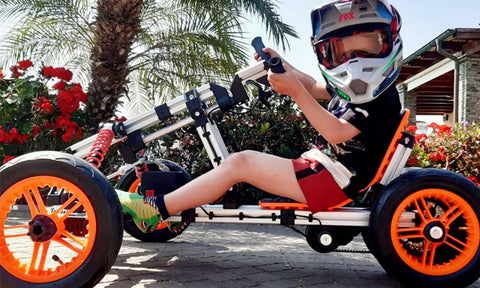 CUSTOM AWESOME CONVERTIBLE
"Our son cheered 'I am the next Lewis Hamilton.'Okay,haw-haw...You know it aroused a great deal of attention, just like superstar. I LOVE my son, love Docyke."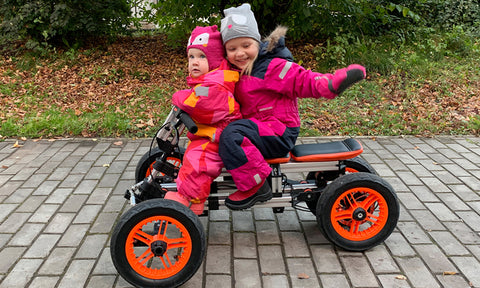 BABY DELIVER BIKE
"Our sweetie said 'mom, I'll help your take care of your sister!' Oh my lovely, I am so proud of you!" Celinda's family modified more soft seats. Thumbs up!!!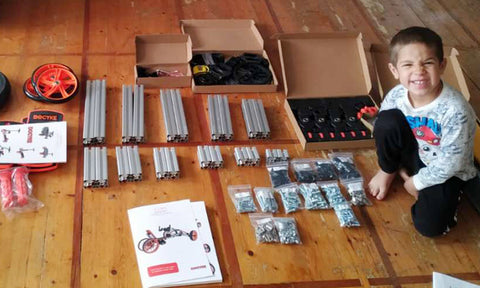 LUXURY SEATED LOAD BIKE
Top score for inventiveness!
Joe cleverly added his luxury seat.
Build a custom cool Ride that's compact, unique and has an oomph to it!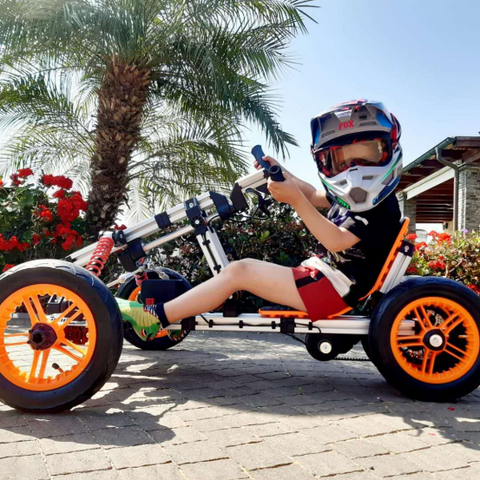 AMAZING GO-KART
"Amazing, my boy." 
With dad's help, Bob made his unique and fabulous GO-KART.      He calls it "Navistar MXT". Let's go for a ride.